DJI Ronin-S Handheld Gimbal
DJI Ronin-S Handheld Gimbal
Stock:

In Stock

Cash Back Rewards:

$7.00

Model:

DJI-RONIN-S

SKU:

CP.ZM.00000103.02

UPC:

190021317420
DJI

Order now and this item will ship on the next business day.
Order now and your item will ship the following business day.
Superior 3-Axis Stabilization
3.6 kg Tested Payload Capacity [2]
Camera Control
Pro Accessory Compatibility
Fine Focus Control
Automated Smart Features
Angled Roll Motor
In The Box
Ronin-S Gimbal
BG37 Battery Grip
Camera Mounting Plate
Camera Screw 1/4-20
Lens Support
Camera Riser
USB-C Cable
Hook & Loop Strap for gimbal
Storage Case
Focus wheel
RSS IR Control Cable
Multi-Camera Control Cable (Type-C)
Multi-Camera Control Cable (Type-B)
Extended Grip/Tripod (Metal)
24w USB Power Adapter
Accessories Box
Allen Wrenches
Hook & Loop strap for cable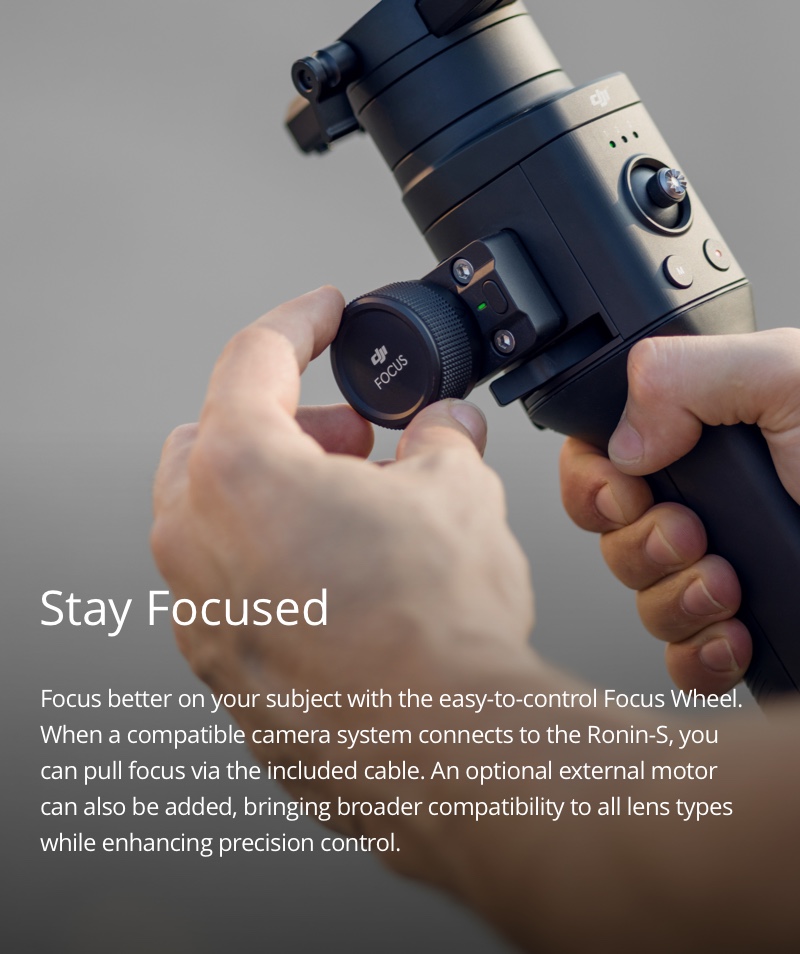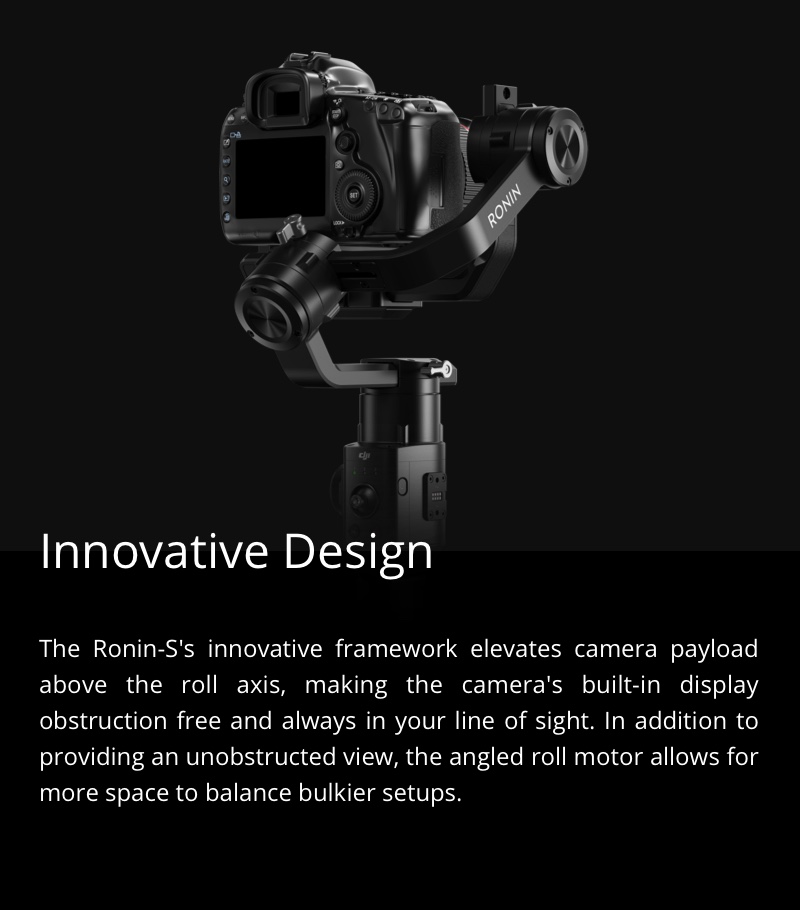 [1] Tested on a Panasonic GH5 with a 50 mm (35 mm format equivalent) lens and optional top hot shoe bracket connected.
[2] Tested payload capacity at optimal performance. Heavier loads may compromise optimal gimbal performance depending on use case.