DJI Ronin-SC Handheld Gimbal
DJI Ronin-SC Handheld Gimbal
Stock:

In Stock

Cash Back Rewards:

$4.00

Model:

DJI-RONIN-SC

SKU:

CP.RN.00000040.01

UPC:

190021337275
DJI

Order now and this item will ship on the next business day.
With a lightweight design and superior stabilization, Ronin-SC is a 3-axis stabilizer for mirrorless cameras, allowing users to create professional footage with ease.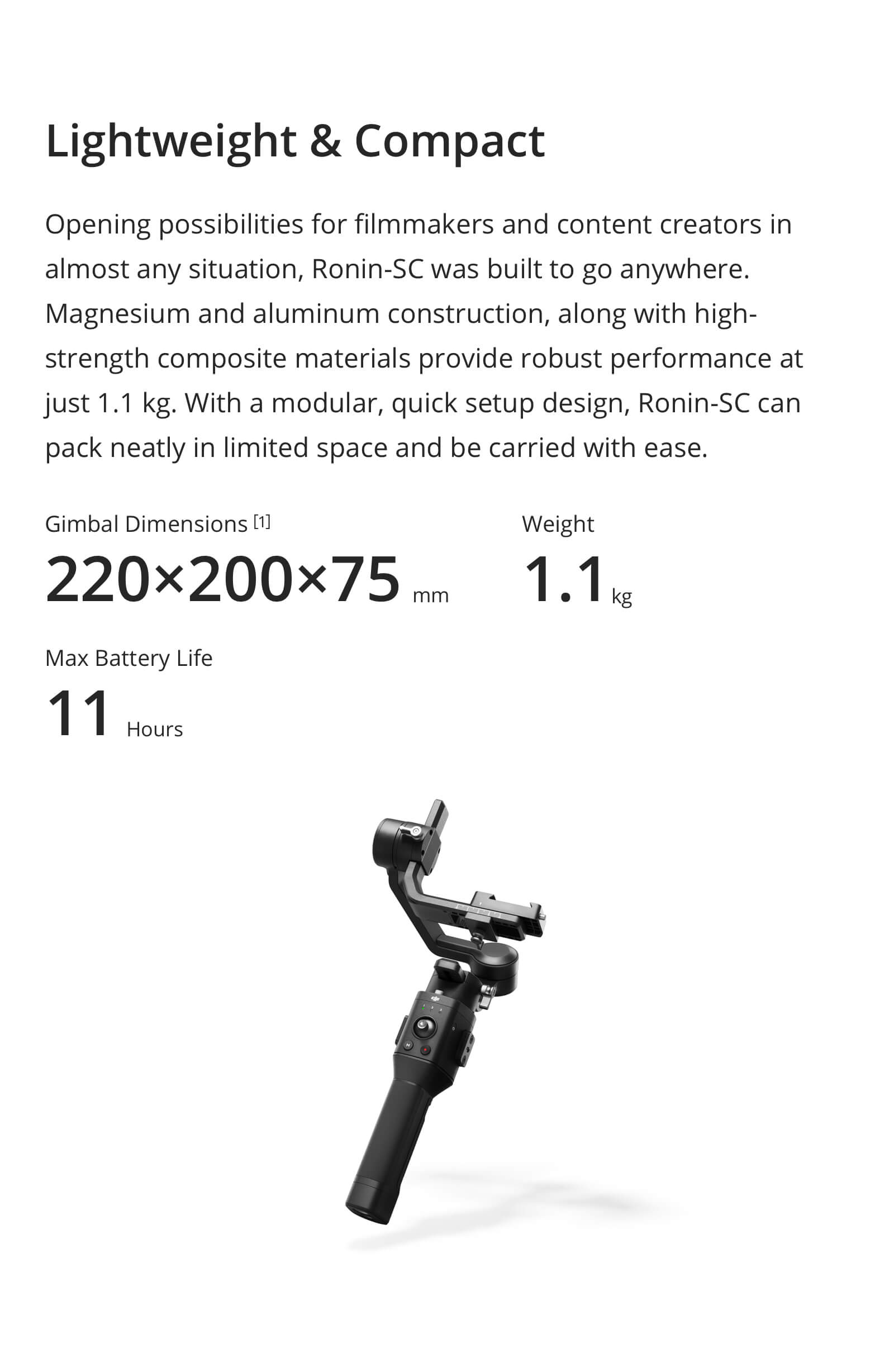 [1] When the gimbal is folded and not connected to the BG18 Grip.
[2] Depending on actual payloads mounted to the gimbal, counterweights for balancing may be required.
[3] Force Mobile is currently only available for iOS.
[4] Monitor function only available for cameras with built-in Wi-Fi transmission.