DJI RoboMaster S1
DJI RoboMaster S1
Stock:

In Stock

Cash Back Rewards:

$5.00

Model:

DJI-ROBOMASTER-S1

SKU:

CP.RM.00000103.01

UPC:

190021334090
DJI
Order now and your item will ship the following business day.
The RoboMaster S1 is DJI's intelligent educational robot that lets users dive into the world of robotics, programming, and AI through exciting features and gameplay.
Note: the RoboMaster S1 is not sold in Washington, D.C. or North Dakota
The RoboMaster S1 can launch soft gel beads. In Washington, D.C. and North Dakota there are restriction requirements for the use of similar products. For example, the products in question can only be used for drama performances, sports competitions, or in qualified shooting environments, where prior approval of the police has been issued. In order to avoid the risk of violating local laws and regulations, the RoboMaster S1 will not be sold in Washington, D.C. or North Dakota. We apologize for the inconvenience and thank you for your cooperation.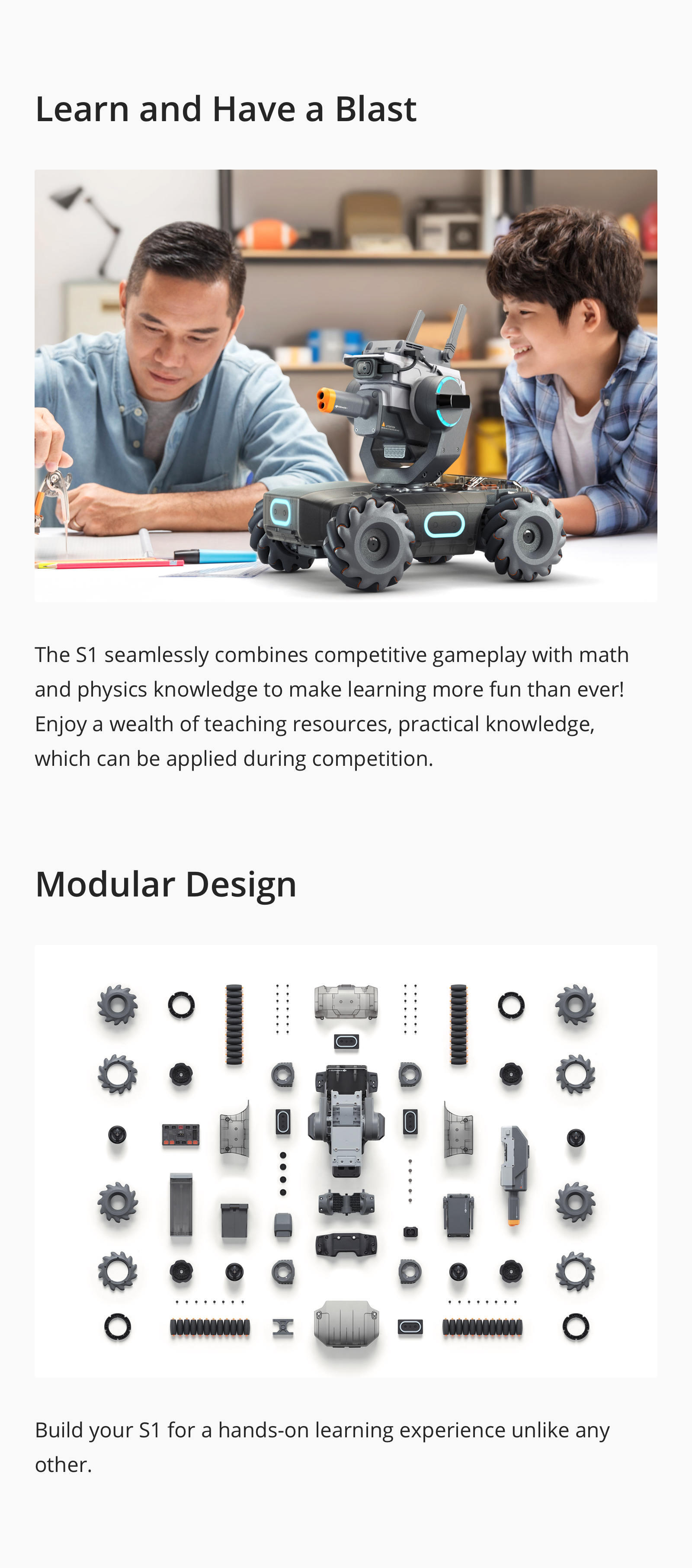 [1] Only the Python Beta is currently available.
[2] Components include: 7 motors, 6 Hit Detectors, 7 infrared sensors, 1 visual sensor, 1 microphone, 1 speaker, 2 Gyroscopes, and 21 LED lights. All of them can be operated and/or configured.
[3] PWM (Pulse Wide Modulation) is a technology that is generally used to control actuators such as servos, LEDs, and drivers. For the use of PWM, please refer to the programming guide at product website page.